Traditional Braces – Worcester, MA
Achieve Effective Realignment of Your Teeth
Traditional braces have been around as a concept for centuries, but they have also been the standard for addressing varying levels of misalignment, crooked teeth and uneven bites for many decades. At Simply Orthodontics Worcester, we're proud to continue the tradition of helping families and individuals stay protected against orthodontic issues before they can cause significant problems moving forward. If you or your child needs to fix severe levels of misalignment, an underbite, or other issue, please don't hesitate to contact Simply Orthodontics Worcester today for traditional braces in Worcester, MA!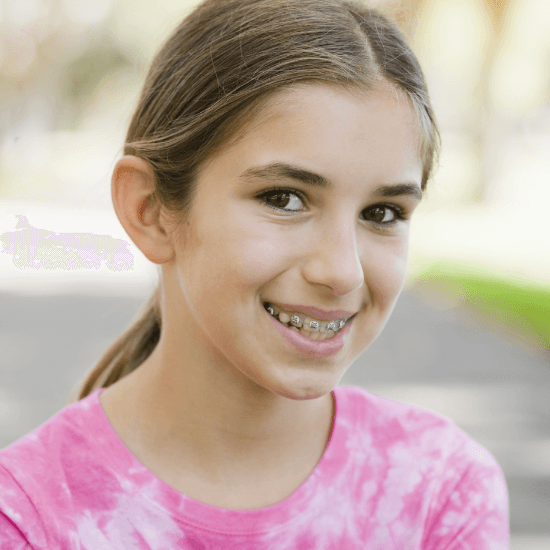 What Can I Expect from Traditional Metal Braces?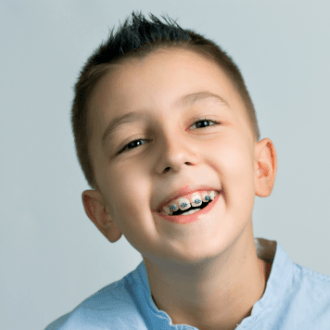 After performing a detailed exam of your mouth and confirming your unique issues, we'll schedule you to have the brackets and archwire placed onto your teeth. After performing a detailed cleaning and making sure your tooth enamel is completely dry beforehand, we'll apply a small amount of bonding material to your teeth one by one, then place a bracket on each tooth. Next, an archwire is carefully threaded through each bracket, then trimmed to fit accordingly. Finally, a series of bands are wrapped around each bracket. We'll ask you which color you'd prefer the bands to be depending on your preference.
How Long Does Treatment Take?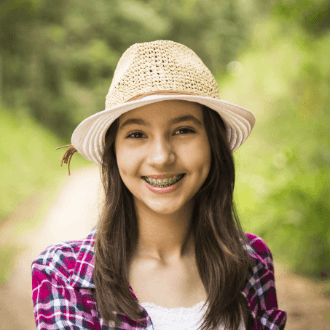 The length of your orthodontic treatment will vary depending on how severe your issues might be. It also depends on how much room is available for your teeth to shift as well as the distance your teeth need to travel for successful treatment. You'll also need to practice good at-home care and follow all of our orthodontic office's instructions. In most cases, you can expect to wear the braces anywhere between one and three years. You'll also need to wear a retainer for six to twelve months to ensure your teeth do not relapse (or shift back to their original position.)
Are Traditional Braces for Me?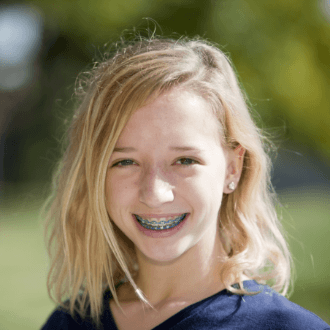 The best way to determine if you or your child needs braces is to have a detailed exam performed at our orthodontic office. During your exam, Dr. Alkhoury will provide his informed recommendation based on the severity of your dental issue. For example, while crooked or misaligned teeth, uneven bites (also known as malocclusions), and rotated teeth can all be resolved with traditional braces, you might not need them if you have a more minor case. At Simply Orthodontics Worcester, we'll recommend options that we believe will best address your oral health as well as provide alternatives that meet your personal preferences when possible.
Understanding the Cost of Traditional Braces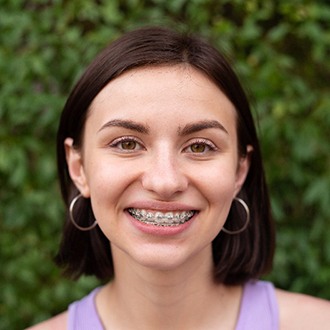 Simply put, providing you with an accurate price estimate without a consultation is nearly impossible. After all, there isn't a one-size-fits-all treatment plan or fee. On the contrary, orthodontic care is tailored specifically to each patient's unique dental needs. Don't worry – that doesn't mean that understanding the cost of traditional braces is a stressful or complicated process. You can get in touch with our team directly to schedule a consultation with our Worcester orthodontist. Or, you can read on to learn more on the topic!
Factors That Affect the Cost of Traditional Braces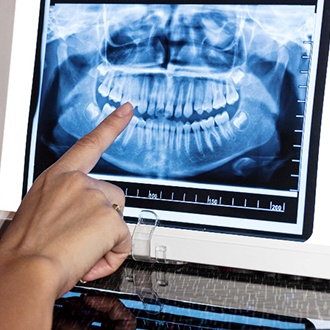 At your initial consultation, we will ask you a few questions to learn about your dental history, take some X-rays, and conduct an oral exam. This will give us insight into important factors that impact the cost of your teeth-straightening treatment, including:
If you need to straighten one or both arches of teeth
How severely misaligned your teeth are
If your bite needs to be corrected
If rubber bands or any other orthodontic accessories are required
Professional Braces vs. "DIY" Braces: Which Costs More?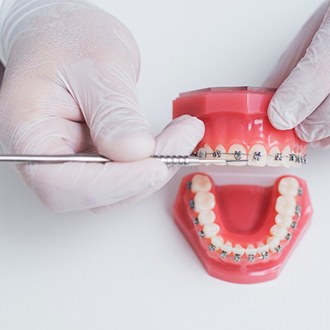 Although the lower upfront cost of DIY solutions may have you thinking that's the best choice for your smile and your wallet, that's not the case. Professional braces are the superior solution because they start with a thorough exam, they are placed and monitored by a licensed dental professional, and they are clinically tested, reliable, and effective. Plus, DIY alternatives have left countless patients with worsened misalignment, which can be quite scary and require costly care to correct. In short, it's not worth gambling with something as important as your smile; the professional route is the only way to go.
Does Dental Insurance Cover Braces?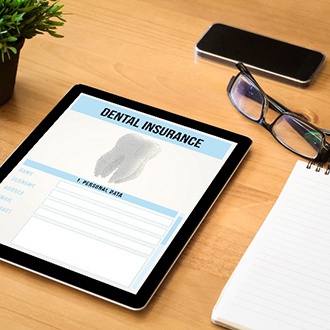 For many patients, yes! Of course, dental plans can vary greatly, which is why we encourage our patients to review the fine print or reach out to their provider directly. However, we also welcome dental insurance and have experience with many of the nation's leading providers, including Guardian, Humana, MetLife, and Cigna Advantage. So, if you are having a hard time understanding your benefits, let us know. We're here to help!
Options for Making Braces Affordable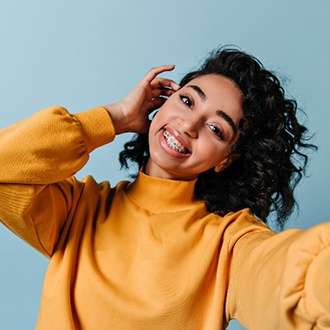 If you don't have dental insurance, don't get discouraged – we have other financial solutions as well. To begin, we welcome flexible financing with LendingPoint. As a result, you won't have to stress about paying for the entire cost of your treatment in one lump sum. We also are proud to offer periodic specials that can help lower your out-of-pocket expenses even further. To learn about our latest ones, give us a call!
Traditional Braces FAQs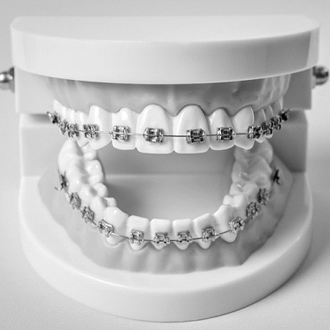 Whether you're interested in braces for yourself or your little one, it's natural to have questions about the treatment process. Luckily, our team is here to make every step of the way as smooth as possible for patients in and around Worcester! While you're always welcome to get in touch with our team directly, you can also keep reading to learn the answers to a few frequently asked questions about traditional orthodontics.
Do Traditional Braces Hurt?
While every orthodontic treatment comes with some discomfort, patients are often surprised by how little discomfort comes with modern braces. Immediately following the placement of the brackets and wires, you might feel some soreness as your teeth and gums adjust. Fortunately, this sensation can be minimized with a cold compress and an over-the-counter pain reliever. Plus, if your braces are ever irritating your gums, lips, or tongue, you can use a piece of dental wax to immediately alleviate the discomfort!
What Can You Not Eat with Traditional Braces?
The dietary restrictions that come with braces serve an important purpose: to help prevent an orthodontic emergency. As a result, you will be asked to refrain from eating hard, sticky, and chewy foods, such as popcorn, nuts, potato chips, and whole apples. Instead, you should fill your plate with soft foods that are tooth-friendly too, including yogurt, oatmeal, soft fruit, and cooked vegetables.
What Happens After Braces?
Remember, braces can guide teeth into their properly aligned positions, but they can't keep them there permanently. To help prevent orthodontic relapse, patients are provided with a custom-made retainer. This appliance is designed specifically to keep your or your child's teeth in their proper positions in the short and long-term. As a result, patients are asked to make wearing it consistently a lifelong best practice. Note: getting your braces removed comes with other fun benefits, like having a newfound self-confidence, getting to eat all of your favorite foods again, and not worrying about a complicated flossing regimen!
How Can I Reduce the Cost of Traditional Braces?
Our team at Simply Orthodontics isn't just here to help individuals and families achieve healthy, happy, and gorgeous smiles; we're here to help you navigate the financial side of your treatment too! If you have dental insurance, you'll be happy to know that we are proud to work with some of the nation's leading providers, including Aetna PPO, MetLife, Guardian, and Humana. Don't have dental insurance? That's perfectly okay – talk to our team about LendingPoint and our periodic special offers. We're more than happy to help you find a solution that works within your budget.
Can You Drink Coffee with Traditional Braces?
Technically, yes! However, while braces won't stop you from enjoying a cup of coffee, this dark beverage can stain your teeth. Since the brackets are covering a portion of them, this can result in uneven discoloration when it comes time to remove your braces. That's why we recommend using a straw when you do indulge and sipping on water simultaneously.