Self-Ligating Braces – Worcester, MA
An Alternative Approach to Traditional Orthodontics
If you have not heard of self-ligating braces before, you'll be happy to learn that there are many benefits to this orthodontic treatment that's been growing in popularity over the years. Going to an orthodontist for routine tightenings may not be ideal for some, and that's why self-ligating braces might actually be a better option, especially if you have a mild to severe malocclusion to address. Give Simply Orthodontics Worcester a call and we'll walk you through the differences and determine if self-ligating braces in Worcester, MA are right for you!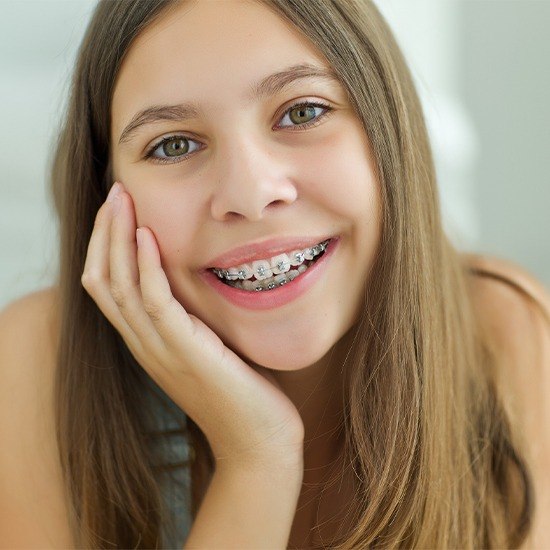 Why Should I Consider Self-Ligating Braces?
Not only are there clear options available with self-ligating braces, but because the braces are equipped with a sliding mechanism designed to tighten them over time, you only have to visit our orthodontic office once every two months instead of every month. While self-ligating braces can cost a bit more than its traditional counterpart, it still accomplishes many of the same goals as traditional braces while ensuring less pressure and easier at-home maintenance.