New Orthodontic Patient Information – Worcester, MA
Become Part of the Simply Orthodontics Worcester Family!
Dr. Alkhoury and his team couldn't be happier that you're considering Simply Orthodontics Worcester as your orthodontic office for all of your orthodontic needs. We strive to make every time you visit a positive and productive experience and we hope to play an active role in your future smile. Below, you'll find all the information you need to get started as a new patient, including our orthodontic guarantee to every person who becomes a patient with us!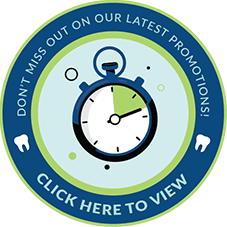 Your First Visit
When you first arrive at our orthodontic office, we'll make sure that you're met with a warm greeting from our front office team member. Then, if you haven't done so already, we'll ask you to fill out a series of new patient forms so we can get to know you a bit better. You'll get a chance to meet with our orthodontist and discuss your concerns. After a brief exam, we'll go over potential treatments that we believe will best address you or your family members' orthodontic needs.
New Patient Forms
For every new patient that comes into our orthodontic office, we want to make sure that we are taking care of all your needs upfront. The last thing we want is to make you feel like you aren't being taken care of properly. That starts with our new patient forms, which discuss topics like your current oral health as well as any issues you're currently having. Please click the appropriate link below to fill out our forms online.
Fill Out Child New Patient Forms
Fill Out Adult New Patient Forms

Invest In Your Smile with Our Preferred Plan
Over the years, we've heard countless stories of patients' retainers getting lost, accidentally thrown away, or even eaten by the dog. It happens more often than you'd think! Retainers are a huge part of your orthodontic treatment, and our Preferred Plan helps ensure smiles continue to look perfect long after braces are removed. By becoming a Preferred Plan member, you get replacement retainers up to four times a year, saving thousands of dollars and gaining peace-of-mind in never having to worry about the cost of losing a retainer. Our patients love this treatment option.
Perks of the plan:
Retainers includes + Replacements as Needed*
5 Years of Retainer Checks Included
Post Treatment Take-Home Whitening Kit (ages 16+) to help your new smile SHINE
Option of Clear or Metal Braces
*Co-pays apply
Dental Insurance
Great news. We accept most major insurance plans and providers. When it's time for treatment, we'll make sure to go over your benefits in more detail so you know what's covered, then file your insurance claim on your behalf. Maximizing dental insurance benefits is very important to us and saving money on you or your child's care couldn't be easier! Feel free to give us a call today to get started!
Medicaid Accepted
If you use Medicaid to pay for your child's orthodontic treatment rather than private insurance, we'll make sure that your benefits are utilized to the fullest so you can get the treatment that you need. Medicaid can be a good option when orthodontia is identified as the best treatment option. During a comprehensive exam, we'll provide a recommendation of the best treatment for your child followed by payment arrangements.
Affordable Financing Available
Every smile is unique. So is every budget. LendingPoint patient financing helps make getting the smile you want for yourself or for your child easy and affordable. Click the link below to check out options for no down payment / low monthly payment plans. Instant decision. Checking your options will not affect your credit score.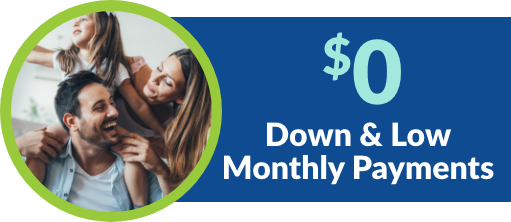 How to Handle Common Orthodontic Emergencies
Just like with a traditional dental emergency, orthodontic emergencies are best handled when you give our orthodontic office a call as soon as possible. The sooner you call us, the sooner we can get you scheduled for an emergency appointment. The good news is there are ways to manage your dental emergency before you do arrive, as noted below. Please don't hesitate to call us directly for additional guidance or to schedule a same-day visit.
Need Immediate Help? Call Us Send Us a Message
Broken Bracket
If the bracket is still attached, gently push it back into place with a cotton swab, then cover the bracket with orthodontic wax to keep it in place. This material can be bought in major grocery stores and pharmacies. Rinse your mouth out with saltwater to promote healing of any potential cuts or sores that appear. Avoid sticky or hard foods at all costs.
Poking Wire
Use a Q-tip to push the wire so that it's flat against the tooth. You can also cover it with relief wax if the wire cannot be pushed into a more comfortable position. As a last resort, you may also clip the wire using a pair of clippers and a tissue or gauze to catch the wire.
Oral Pain & Soreness
While discomfort for a day or two is normal after braces have just been affixed or adjusted, it helps to stick to a soft diet as well as rinse the mouth out with warm salt water. If soreness continues, take an over-the-counter anti-inflammatory painkiller and contact our orthodontic office.