Invisalign Clear Aligners – Worcester, MA
Remove Your Appliance as You Go
When you pursue traditional braces, the fact is you're going to have to learn how to accommodate the many metal brackets and the archwire during your oral care routine and meals. However, if your orthodontic issues are less than severe and don't require braces to treat, Invisalign's clear aligners could offer you more freedom. With such a trusted and highly customized treatment available today, there's no reason not to consider Invisalign clear aligners in Worcester, MA at Simply Orthodontics Worcester!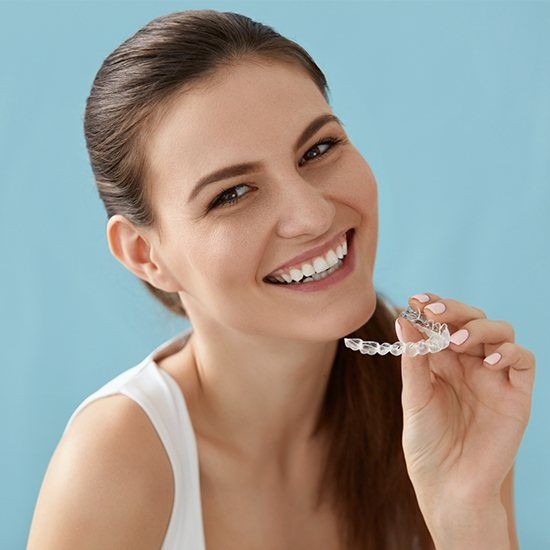 How Does Treatment Work?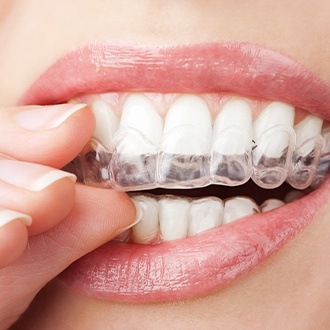 Invisalign consists of a series of clear trays that are worn for about two weeks at a time for at least 22 hours per day. Each pair of trays represents a specific stage of your realignment. After the treatment is complete and your teeth have changed position, you'll need to wear a retainer in order to maintain your results and prevent a relapse from occurring. Since the entire series of trays is made at the start of treatment, you don't have to visit our orthodontic office as often as you would with traditional braces.
What Can I Expect from Treatment?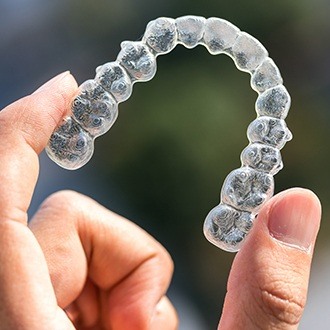 During the course of your treatment, you'll need to make sure to wear your aligners for a specific amount of time per day, usually between 20 and 22 hours. It is crucial to wear them for the recommended amount of time because this is what forces teeth into a straighter and healthier position. With that said, being able to remove your aligners means you can eat the foods you want and practice oral care without having to relearn or change your habits. It also means you'll need to regularly clean and rinse your aligners and keep them in their protective case when not in use.
Am I A Candidate for Invisalign?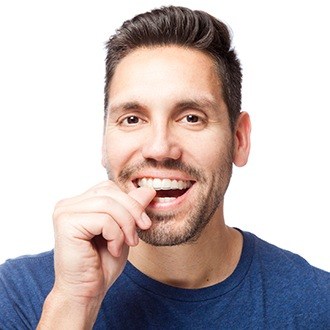 While Invisalign is ideal for resolving a number of issues, it is not intended for those with severe cases of misalignment or a significantly uneven bite. If you need to address back teeth, it also will not be nearly as effective as traditional braces. We also recommend Invisalign treatment to those whose permanent teeth have fully erupted. While the treatment is ideal for teenagers, we do not recommend it for younger patients whose teeth are still developing and growing. Furthermore, if you cannot wear the aligners for at least 22 hours per day, then you might be better off pursuing more traditional methods.
Understanding the Cost of Invisalign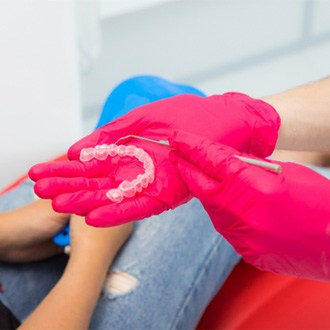 Are you curious about the cost of Invisalign in Worcester? Our team is here to help make the financial aspect of your treatment as straightforward as possible. If you're looking for a specific price estimate, then we encourage you to contact our team to schedule an initial consultation. However, if you'd simply just like to learn a bit more about the factors that play a role in the final cost, read on!
Factors That Affect the Cost of Invisalign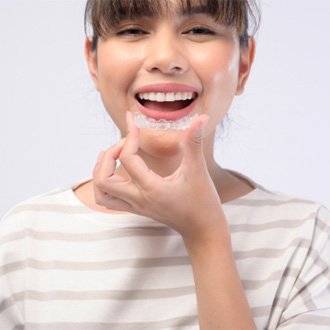 Before providing you with a price estimate, one of our Worcester orthodontists will meet with you to discuss your dental concerns and smile goals. From there, they will examine your bite and the alignment of your teeth to determine:
The severity of your misalignment
Whether you need to straighten one arch of teeth or both
How many trays are needed
If additional accessories, like rubber bands, are required
Remember, the cost is subject to change if you fall off-track with your original treatment plan. If you misplace your aligners, don't meet the 22-hour-a-day wear time, or neglect other important Invisalign best practices, you'll likely need to spend more time and money on your treatment. So, following your orthodontist's instructions is good for your smile and your wallet!
Invisalign vs. Smile Direct Club™: Which Costs More?
In short, Smile Direct Club™ and other DIY clear aligner companies usually cost less. However, that doesn't make them the superior choice. In fact, there are several lawsuits from patients who experienced worsened alignment and numerous professional organizations have actively warned the public against using such brands. Invisalign, on the other hand, has helped more than 12 million patients achieve the smiles of their dreams. It's reliable, effective, and overseen by talented professionals, like Dr. Alkhoury and Dr. Smith.
Does Dental Insurance Cover Invisalign?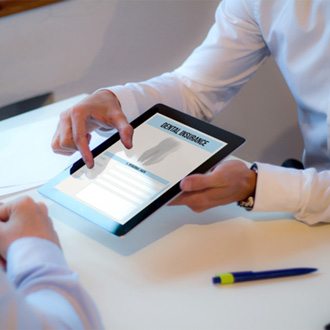 In some cases, yes! So, don't hesitate to double-check the fine print on your dental plan. It may have a once-in-a-lifetime benefit for orthodontics, which often includes Invisalign. If you're having a hard time understanding your coverage, don't hesitate to get in touch with our team. We proudly welcome many of the nation's leading providers, including Cigna PPO, Guardian, Humana, and MetLife.
Options for Making Invisalign Affordable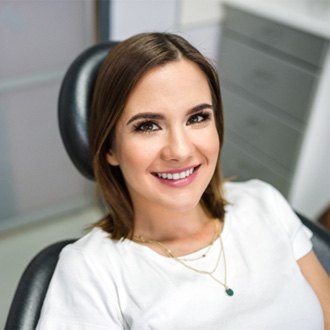 Don't have dental insurance? Maybe you do but your plan doesn't cover Invisalign. Either way, our team can help make Invisalign in Worcester more affordable with:
Flexible financing – CareCredit is a third-party financier that allows you to break up your payments into smaller chunks (low-to-no interest options are even available for qualified patients!).
Special offers – We're proud to offer periodic specials, like a free orthodontic consultation and $550 off Invisalign. To learn about our latest promotions, get in touch with our team!
Invisalign Frequently Asked Questions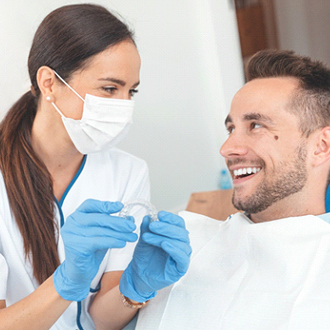 Do you have a few questions before moving forward with Invisalign? We are here to help! Dr. Sam Alkhoury has been helping patients achieve their smile goals since 1994! Plus, our knowledgeable staff is here to answer your questions every step of the way - from your first phone call to your final retainers. If you have specific questions on your mind, don't hesitate to contact our orthodontic office today. In the meantime, we have listed a few frequently asked questions below.
What Are the Advantages of Choosing Invisalign?
When Invisalign was first introduced in the 1990s, it quickly revolutionized the teeth-straightening industry. Over two decades later, they continue to be a popular choice for patients looking to achieve their dream smile discreetly. However, the clear aligners do more than just provide a virtually undetectable treatment option, they also:
Can be removed for hassle-free dining.
Make brushing and flossing easy.
Don't necessitate pesky food restrictions.
Deliver results in a fraction of the time.
How Does Invisalign Differ from Mail-Order Braces?
If you have seen social media ads or commercials promoting mail-order braces that deliver the same results for a fraction of the cost, you may be wondering what makes Invisalign different. Perhaps most important is that Invisalign treatment is supervised by a licensed, highly trained dentist to ensure patients get the beautiful results they deserve without compromising their oral health, bite, and speech. Unfortunately, the same cannot be said for mail-order aligners. Plus, mail-order options are not approved by the American Dental Association due to their lack of testing.
How Do I Take Care of Invisalign's Clear Aligners?
To prevent your aligners from staining or warping, it is crucial that you clean them daily. Fortunately, you can do so effectively by using the below tips:
Brush them daily with a toothbrush and toothpaste.
Always use lukewarm instead of hot water (otherwise, the shape can warp).
Soak them in an Invisalign-approved cleaning solution to disinfect them.
Rinse them after you take them out of your mouth and before you put them back in.
How Long Does Treatment with Invisalign Take?
Invisalign delivers results in an average of 12 months, which is substantial compared to traditional metal braces. However, it is important to remember that each patients' smile and needs are unique. If you have a complex bite issue or severe crowding, then treatment may take longer than one year. On the other hand, minor misalignment can be corrected in as little as six months! The best way to find out how long it will take you to see results is by contacting our orthodontic office for an initial consultation.
What Happens When I'm Done with Invisalign Treatment?
After your final trays are removed, you can show off your new and improved smile! However, to maintain your results, it is important to prioritize your oral health and wear your retainer. After all, neglecting to do so can cause your teeth to shift into their previous position, landing you back at square one. If your retainers break or are misplaced, don't hesitate to get in touch with us so we can make you a new one.