Emergency Orthodontist — Worcester, MA
Keeping Your Orthodontic Treatment Right on Schedule
Having braces or any type of orthodontic appliance requires a large commitment from you; not only must you ensure that your oral health is in pristine condition during your treatment, but it's also important to avoid orthodontic emergencies as best as you can. But if you find yourself eying that freshly popped bag of popcorn, you might notice yourself thinking that "just a couple of handfuls won't hurt." That said, all it takes is one wrong bite for one of your brackets to loosen or for a wire to snap! But here at Simply Orthodontics Worcester, our team has plenty of experience in dealing with these situations and we're more than happy to assist you with yours. Continue reading below to learn more about how we can offer quick and compassionate care that's certain to keep your orthodontic treatment right on schedule.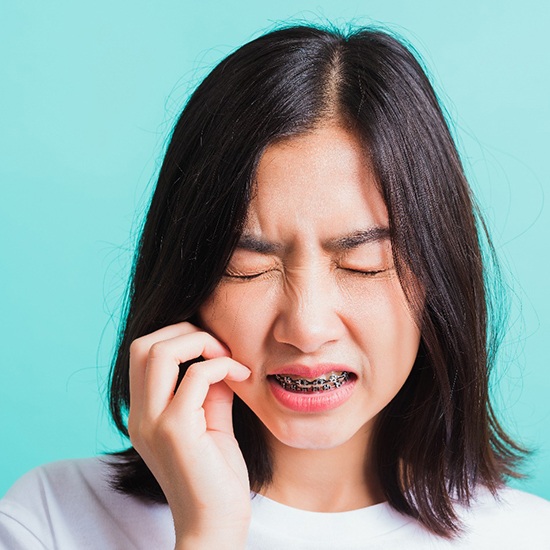 Why Choose Simply Orthodontics Worcester for Emergency Orthodontic Care?
Same-Day Appointments Available
Experienced and Caring Orthodontic Team
Dental Insurance and Medicaid Accepted
What to Do in an Orthodontic Emergency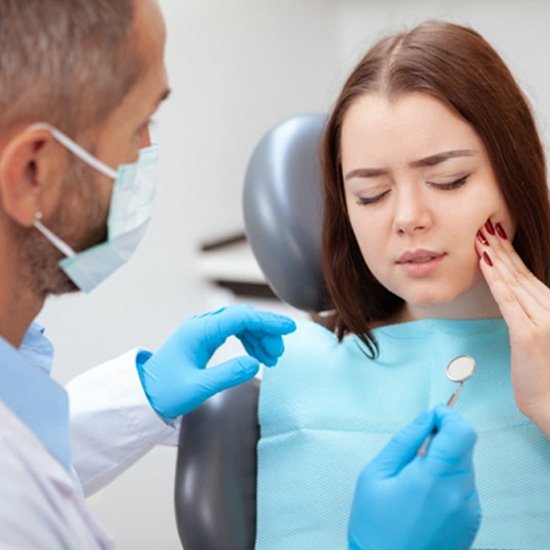 The world can seemingly come to a screeching halt when you experience any type of emergency, but when it involves your braces, you might feel inclined to panic; after all, you don't want your treatment to be jeopardized! However, keeping a cool head and taking the correct steps will ensure that your smile isn't in any immediate danger. Here are some easy-to-follow steps for you to consider:
Call Our Office – Although each orthodontic emergency is unique, there is one all-encompassing resource that is only one phone call away: our team! We'll usually be able to assess the situation over the phone and provide you with some initial steps to take, including rinsing your mouth with water and applying orthodontic wax.
Schedule An Appointment – If your situation calls for it, we'll schedule you for a same-day visit, although sometimes the situation can wait until your next checkup. But if you do need to come in, you can rest assured that we'll quickly implement the best course of action.
Get The Help You Need – Once you're seated in our office, our top priority becomes addressing your situation and getting to the bottom of what's ailing you. This also means that your discomfort will be quickly resolved! In some cases, a follow-up appointment may be necessary; we're happy to help you set this up!
The Most Common Orthodontic Emergencies
Even if your situation doesn't seem urgent, it's still best to contact us whenever you experience a complication with your orthodontic treatment. It's worth noting that most orthodontic emergencies can be handled over the phone with the help of our dental team. However, you should never leave anything up to chance! Here's more about some of the most common orthodontic emergencies that we see and how they're typically handled:
Understanding the Cost of Orthodontic Emergencies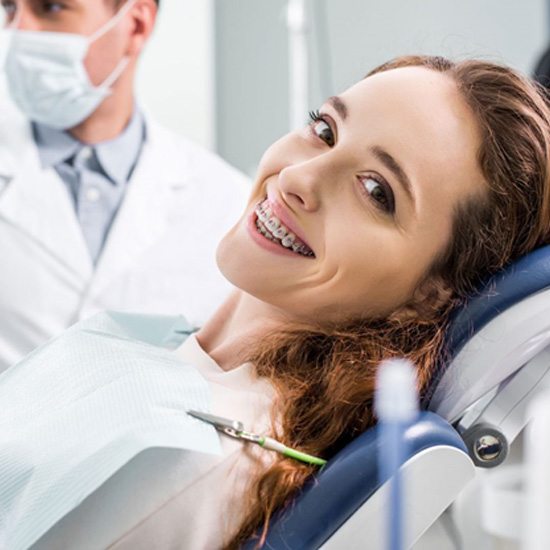 You should never have to hesitate about receiving emergency care due to financial concerns! However, since no two orthodontic emergencies are alike, we can't provide you with an accurate cost estimate until you've reached our office for an evaluation. Once you're here, we can take a look at your mouth and determine the best course of action and the associated costs. Our practice is pleased to accept payment from various dental insurance providers as well as Medicaid. We also offer affordable third-party financing through LendingPoint, which will allow you to pay for your care in little-to-no-interest monthly installments.
Keys to Preventing Orthodontic Emergencies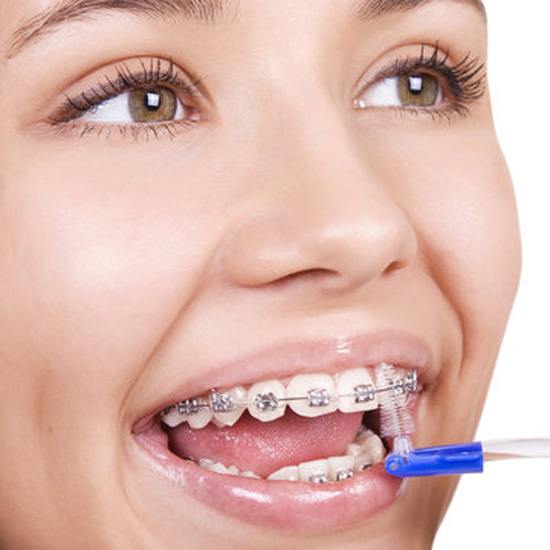 Fortunately, orthodontic emergencies are relatively rare. With that said, they can happen, which is why it's always a good idea to implement best practices that reduce your risk of experiencing one! With this in mind, make sure to:
Abide by the Dietary Restrictions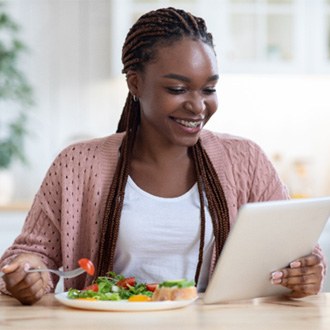 At the beginning of your treatment, you'll be given a list of foods you should avoid, such as popcorn, caramel apples, and hard candies. Otherwise, you run the risk of breaking a bracket or wire. On a similar note, we recommend limiting your consumption of sugary foods and beverages; these items inevitably increase your risk of tooth decay. Across the board, it's best to fill your plate with mostly smile-friendly, softer foods, such as oatmeal and cooked vegetables.
Prioritize Your Follow-Up Visits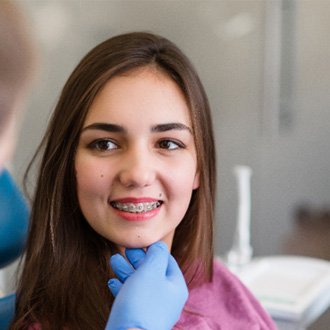 To prevent orthodontic emergencies – like poking wires – you should attend your follow-up visits. That way, our team can monitor the integrity of your braces and overall oral health. Plus, we can make sure your teeth are moving as anticipated and that we have the opportunity to answer any questions you have about the teeth-straightening process.
Maintain Good Oral Hygiene At Home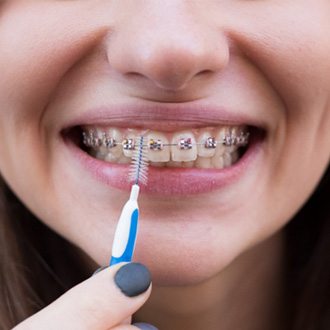 As we mentioned above, unhealthy habits will inevitably increase your risk of tooth decay. Since even a small cavity can temporarily put your treatment plan on hold as well as result in a painful toothache, we strongly recommend committing to a solid oral hygiene regimen at home. Naturally, that starts with brushing your teeth, your braces, and along your gumline twice a day. In addition, you should floss daily and rinse with an antibacterial mouthwash regularly.
Wear a Mouthguard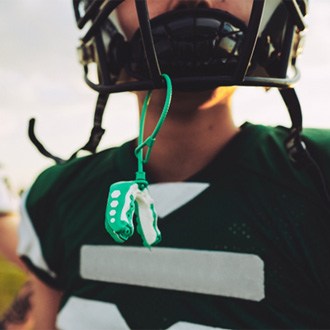 Of course, wearing a mouthguard is always important. However, during your orthodontic treatment, you have both your teeth and your braces to protect. So, make sure to wear one during games and practices. In fact, professional organizations like the American Dental Association now recommend wearing a mouthguard during non-contact sports (such as surfing or skateboarding) in case of a bad fall.
Note: if you don't have a mouthguard, ask our team about having one made!
Quit Unhealthy Oral Habits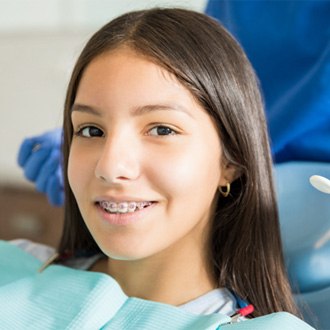 One of the easiest ways to wind up in an emergency situation is by using your teeth to open things like a bottle cap or package. Remember, your brackets and wires (as well as your teeth) aren't meant to withstand that level of pressure. For the same reasons, we recommend quitting poor oral habits, like chewing on ice, biting your nails, or using your teeth as tools.